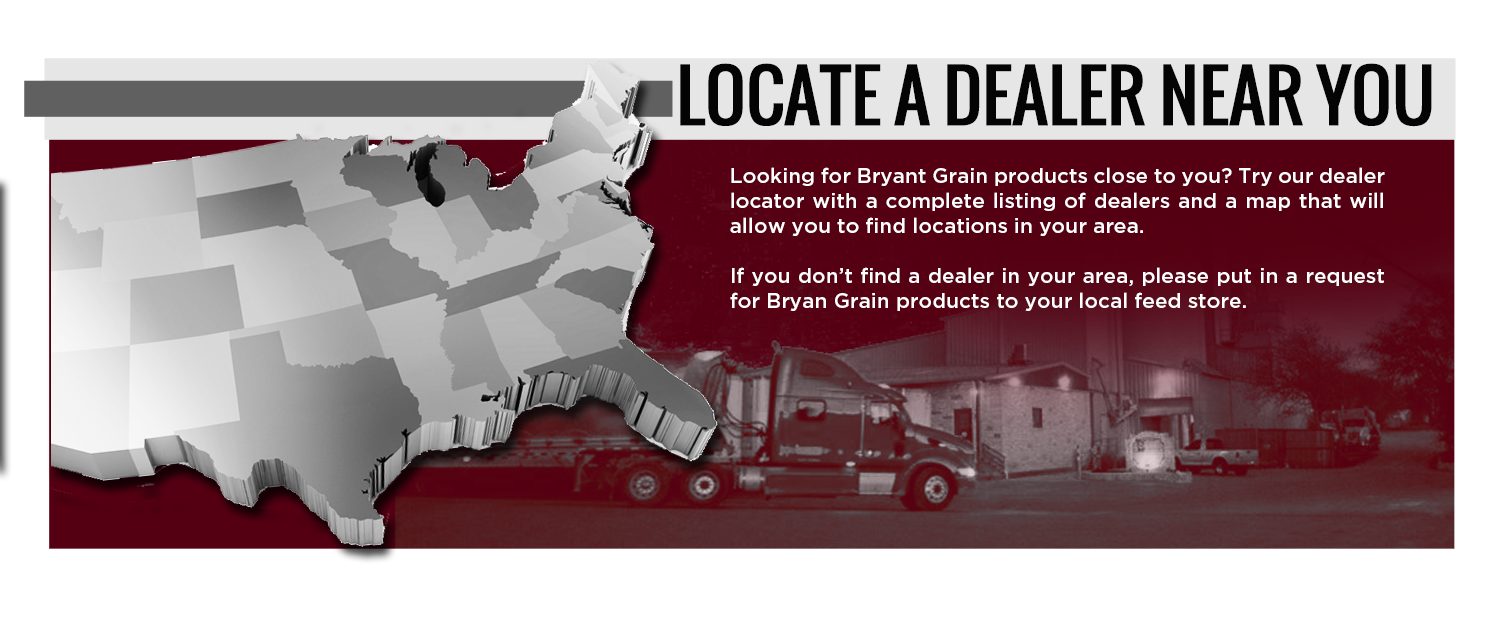 STRIVING FOR THE BEST
Whether it is bagged or bulk feed you're looking for, Bryant Grain and our network of dealers strive to provide the best service and products for our customers.
Founded in 1981, BRYANT GRAIN COMPANY is a full line feed manufacturer that distributes products throughout the state of Texas. Our manufacturing facility is located in downtown Aledo, on the western edge of the Texas Metroplex.